1987-1996 Dodge D-50 Cabs and 1987-1996 Mitsubishi Standard and Macro Cabs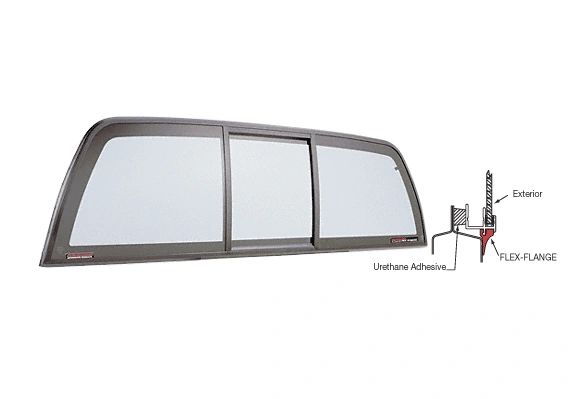 1987-1996 Dodge D-50 Cabs and 1987-1996 Mitsubishi Standard and Macro Cabs
CRL Tri-Vent Three Panel Slider with Solar Glass for 1987-1996 Dodge D-50 Cabs and 1987-1996 Mitsubishi Standard and Macro Cabs
Years, Make and Model :
1987-1996 Dodge D-50 Cabs
Installation Type:
Gasket
NAGS Number:

DY95007PK4

Catalog Number: TRV935S
Finish: SOLAR GLASS



Exclusive Self-Locking Latch

Fully Contoured Powder-Coated Aluminum Frame

Narrow Stiles and Tight-Sealing Weatherstrip




CRL Tri-Vent Truck Sliders newest design features are now available in selected models. Look to CRL Sliders for faster installations with our new bend-over mounting tabs that align the slider in the opening and provide a quick securing system for the bonded sliders. Advanced weatherstrips and seals make the CRL Tri-Vent quieter and more weather tight. Click on the links below to find the perfect slider for the year, make and model your customer is looking for.
Reviews