1997+ Dodge Dakota Three-Panel Tri-Vent Sliding Back Glass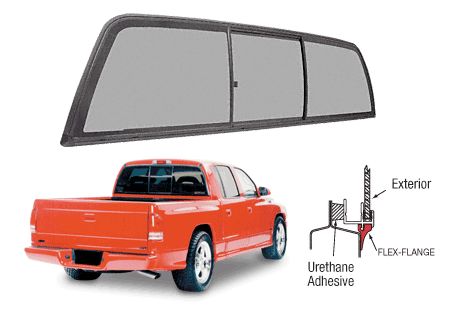 1997+ Dodge Dakota Three-Panel Tri-Vent Sliding Back Glass
Years, Make and Model :
1997-2003 All Dakota Cabs
Installation Type:
Urethane Bonded
NAGS Number:

DY90088PK5

Fully Contoured "Perfect Fit" Frame with Flexible Flange

Narrow Stiles and Tight-Sealing Weatherstrip

Exclusive Self Locking Latch




CRL "Perfect Fit" Tri-Vent Truck Sliders are now available in selected models. CRL's "Perfect Fit" Flexible Flange Sliders provide that customer satisfied fit every time because the soft rubber flange hugs the contours of the body. This new design also conceals the weep holes and reduces road noise.
Reviews